Main content starts here, tab to start navigating
Los Gatos Menus
Slide 1 of 6
Slide 2 of 6
Slide 3 of 6
Slide 4 of 6
Slide 5 of 6
Slide 6 of 6
Sopa de Espinaca 11
Creamy spinach soup, Tortilla strips and Cilantro
Tamale de Puerco 6
Pork chunks in a home made steamed Masa, Red Salsa
Tamale de Pollo 6
Shredded Chicken in a home made steamed Masa, Green Salsa.
Salmon de Morelia 26
Grilled Salmon, Calabacitas, Black beans,
Arroz Verde.
Rancheros
Bell peppers, chile - onion Salsa, Refried beans, Spanish Rice
Chicken: 21 Shrimp: 25
Enchiladas de Mariscos 22
Shrimp and Crab in a corn tortilla, Green salsa,
Jack Cheese, crema, Refried beans, Spanish Rice
Carnitas Tostada 19
Pedro's Carnitas, refried beans, Lettuce, Jack cheese
Salsa fresca, Guacamole in a crispy tortilla shell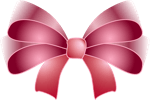 Gift Cards
Available for any denominations
ask your server today.
(11am - 3pm)
Chilaquiles 14
Fried Corn chips, tossed in guajillo salsa, 2 fried eggs, black beans, sour cream
Huevos Rancheros 13
Fried Corn tortillas, tomato salsa, 2 fried eggs, pinto beans, onion, cilantro
Egg Tacos 13
Scrambled eggs, shredded beef barbacoa, melted cheddar cheese on warm
flour tortillas with red chile salsa and pico de gallo.
Chorizo Con Huevos Enchiladas 14
Chorizo scrambled eggs, wrapped in corn tortillas, topped with melted cheese
in our chipotle tomato salsa finished with crema, cotija and chopped cilantro
Omelette 12
2 eggs, fajita vegetables, roasted potatoes (Add $2 for 3 Eggs)
Waffles 11
Fresh Belgian Waffle, fresh strawberries, whipped cream, syrup
From the Bar
Mimosas 9
Champagne 9
Micheladas 10 (add 2.50 for super)
Chavelas 9
Bloody Mary 11
Pedro's Margarita 9
COCKTAILS
Mezcalrita 13
Vida del Maguey, fresh lime and a splash of orange juice, Agave Nectar, and triple sec. Served on the rocks
Spicy Pear 12
Grey Goose La Poire, Elder flower Liqueur, cucumber, jalapenos, Agave Nectar and fresh lime juice. Served on the rocks
Elder Flower Paloma 12
Cazadores Silver, Saint Germain, fresh lime juice, agave nectar, a splash of Sprite, served over ice
Sangria 10
Red /White wine & Tropical juices
Mimosa 9
Sparkling wine & Orange juice
MARGARITAS
Billionaire 14
Cazadores Cristalino , Triple Sec, organic Agave Nectar, fresh lime juice, and a splash of orange juice. Served on the rocks
Top Shelf 13
Patron Silver, Triple Sec, sweet and sour mix and a float
of Grand Marnier
Margarita de Fruta 13
Your choice of mango, raspberry, peach or strawberry with Cazadores Silver, Triple Sec, and sweet and sour mix
Cadillac 13
Patron Silver, Triple Sec, sweet and sour mix and a float of Cointreau Noir
Prickly Pear 12
Patron Silver, Del Maguey Mezcal, Prickly Pear puree, Agave Nectar and fresh lime juice
White Peach California 12
Patron Silver, Amaretto, white peach puree, Agave Nectar and fresh lime juice
Blood Orange Chile Piquine 12
Tequila Jalapeno, Blood Orange puree, Agave Nectar, fresh lime juice and a dash of chile piquin
Pedro's Signature Margarita 9
Cazadores Silver, Triple Sec and fresh lime juice and agave nectar mix. Served on the rocks or blended
La Patrona 13
Patron Silver, Triple Sec, orange juice, a splash of lime juice, and a float of Grand Marnier, served over ice
BEERS DRAFT 7.50
DOS XX
Modelo Negra
Modelo Special
Lagunitas IPA
Mind Haze IPA
BOTTLES 6
Corona / Corona Light/ Pacifico / Heineken 00 / Heineken /Coors Light
WINES
REDS
Cabernet Suvignon
Fransiscan, Napa, 14 / 50
Ultra Violet 14 / 50
Alexander Valley 13 / 48
Kendal Jackson 11 / 37
Merlot
Kendal Jackson 11 / 37
Saison, Santa Cruz 14 / 52
Kenwood 10 / 36
Pinot Noir
Kendal Jackson 11 / 37
Saison, Santa Cruz 14 / 52
OTHERS
Jelly Roll Petite Syrah 10 42
Saison, Grenach, Monterey 14 / 52
Storrs, Petite Syrah 12 48
Trivento, Malbec. 9 / 30
WHITES
Saison Chardonnay, Santa Cruz 15 / 54
Murphy Goode Suvignon Blanc 9 / 34
Kendal Jackson Pinot Gris 9 / 34
Kendal Jackson Chardonnay 9 / 34
Ravines, Dry Riesling 9 / 34
Saison , Riesling, Cienega 14 /52
OTHERS
Campo Viejo Cava 9 / 42
Cup Cake, Prosecco 9 / 42
Tres Chic Rose 10 / 40
Bocaditos
Chips & Salsa

House tomato salsa, fried corn chips, refried pinto beans queso dip

$5

Fried Yucca

Crispy Yucca fries, garlic aioli, chipotle aioli, onion, and cilantro

$8

Guacamole

Avocado, jalapeño, tomato, onion, cilantro and lime juice, fried corn chips

$12

Taquitos

Braised chicken fried taquitos, stewed black beans, avocado salsa, lettuce, pico de gallo, crema, cotija cheese

$12

Camarones Cancun

Grilled jumbo shrimp served over a creamy cilantro salsita

$17

Nachos

Fried corn chips, refried beans, Jack cheese, crema, guacamole and Cotija cheese

$13

Chicken | Al pastor marinated chicken + $3

Carnitas | Estilo Michoacán + $3

Carne Asada | Citrus marinated house seasoning + $5

Sweet Corn Tamales

Fresh ground sweet corn tamales, filled with roasted poblano chilis and cheddar cheese, crema and roasted green tomatillo salsa

$10

Quesadilla

Sautéed onion, squash, peppers with avocado, Monterey jack cheese, onion, cilantro, and accompaniments

$12

Chicken | Al pastor marinated chicken + $3

Carnitas | Estilo Michoacán + $3

Carne Asada | Citrus marinated house seasoning + $5

Shrimp | Spiced Garlic Shrimp + $6

Shrimp & Carne Asada | Shrimp and Carne Asada + $6
Sopa and Ensaladas
Salmon Ensalada

Grilled sustainable salmon served over mixed greens gently tossed with mango vinaigrette, fresh orange slices, and toasted pepitas

$20

Fajita Ensalada

Grilled fajita style chicken, onions, and bell peppers topped with shredded lettuce, cheddar cheese, fresh pico de gallo, crema, crispy corn tortilla strips and guacamole

$18

Grilled Steak $2

Combo $2

Tostada Especial

Refried pinto beans, chicken machaca, shredded lettuce, cheddar cheese, fresh pico de gallo, crema and guacamole served in a crispy tortilla bowl

$17

Pedro's Tortilla Soup

Hot bowl of tender chicken, chayote, fresh mixed vegetables, garlic and onions swimming in a chili-lime tomato broth with red rice and topped with crispy tortilla strips

$11
Tacos
Two Tacos $13

Three Tacos $19

Al Pastor Grilled Chicken

Al pastor marinated grilled chicken, pineapple salsa, and mint crema. Served with fresh nixtamalized corn tortillas

Carne Asada

Citrus marinated house seasoning, grilled flank steak, pinto beans, avocado salsa, salsa roja, onion, and cilantro. Served on a nixtamalized corn tortillas

Carnitas Estilo Michoacán

Confit pork shoulder, spicy pickles, pork cracklings, onion, and cilantro. Served with nixtamalized tortillas

Baja Fish

Beer batter fried fish, cabbage slaw, and chipotle dressing. Served with nixtamalized corn tortillas

+ $1

Camarones

Sauteed shrimp, avocado and pineapple salsa. Served with nixtamalized corn tortillas

+ $1

Add rice and bean $6
Bowls Y Burritos
Burrito

Your choice of protein above, flour tortilla, refried pinto beans, Mexican rice, onions, cilantro, avocado, served with jalapeno escabeche and salsa tatemada

Grilled Chicken $18

Grilled Flank Steak $19

Shrimp $21

Bowl

Mexican rice, stewed black beans, avocado salsa, pico de gallo, cabbage salad, fried onions, and cheddar cheese

Grilled Chicken $18

Grilled Flank Stea $19

Shrimp $21
Tradicionales
Chipotle Coconut Salmon

Salmon stuffed with shrimp mousse. coconut rice, jicama pea shoot salad, chipotle-coconut sauce.

$27

Salmon al Guajillo

Pan roasted wild salmon served over creamy polenta, salsa Guajillo and haricot beans.

$26

Carne Asada

Marinated grilled skirt steak, chile rajas and onions, served with black beans, cilantro chimichurri, Mexican rice. Choice of flour or corn tortillas.

$36

Chile Colorado

Tender beef slowly simmered in our chile colorado sauce, served with Mexican rice and refried beans. Choice of flour or corn tortillas.

$21

Chile Verde

Slow braised pork with green chiles and onions, served with Mexican rice and refried beans. Choice of flour or corn tortillas

$20

Chicken Tinga

Shredded chicken slow cooked in a smoky, spicy chipotle sauce topped with tomatillo pico de gallo served over Mexican rice and refried beans.

$18

Chimichanga

Chicken machaca, beef, or chile verde, shredded jack cheese wrapped in a crispy flour tortilla, topped with guacamole and crema served with Mexican rice and refried beans

$19

Enchiladas de Mole

Shredded chicken wrapped in corn tortillas, topped with mole rojo, toasted sesame seeds and crema. Served with Mexican rice and black beans.

$21

Enchiladas Las Hadas

Chile spiced crab meat, tender shrimp, Jack cheese and onions, wrapped in flour tortillas and topped with del mar salsa and sliced avocados, served with Mexican rice and black beans.

$23

Combinaciones Plate

Select your choice from the items below, served with your choice of two sides: beans, rice, or vegetables. Options

One Item $16

Two Items $19

Three Items $22

Crispy Tacos: Corn tortilla shell, choice of shredded beef or shredded chicken.

Enchiladas: Choice of green, red sauce or veggie sauce, chicken, beef, or cheese

Chile Relleno: Chile Anaheim filled with jack cheese and your choice of green, red, or veggie sauce.

Sizzling Chicken Fajita

Al pastor marinated grilled chicken. Sautéed with peppers and onions. Choice of flour or corn tortillas.

$21

Sizzling Carne Asada Fajita

Citrus marinated house seasoned grilled flank steak. Sautéed with peppers and onions. Choice of flour or corn tortillas.

$26

Sizzling Mojo Shrimp Fajita

Spiced garlic shrimp, Sautéed with peppers and onions. Choice of flour or corn tortillas.

$27
Esquina Vegetariana
Pedro's Sizzling Veggie Fajitas

Asparagus, snap peas, spring onions and broccolini. Sautéed with house seasonings. Served with nixtamalized corn or flour tortillas

$19

Veggie Enchiladas

Seasonal vegetables wrapped in two corn tortillas covered with monterey jack cheese and Pedro's veggie sauce, served with Mexican rice and black beans.

$18

Veggie Bowl

Seasonal vegetables, Mexican rice, stewed black beans, avocado salsa, pico de gallo, cabbage salad, fried onions and cheddar cheese*

$15

Veggie Burrito

Flour tortilla, seasonal vegetables, refried beans, Mexican rice, onions, cilantro, avocado, served with jalapeño escabeche and salsa tatemada.

$16

Vegetarian Quesadilla

Broccoli, zucchini, carrots, cauliflower, avocado, monterey jack cheese, onions, cilantro, and accompaniments.

$14
POSTRES
Churros

Fried dough pastry, cinnamon, sugar, Nutella and Dulce de leche

$9

Fried Ice Cream

Vanilla ice cream with cinnamon crispy crust and caramel sauce

$10

Pine Apple Coconut Sundae

Pineapple coconut ice cream, peanuts, roasted coconut shavings and coconut cream

$9

Mexican Chocolate Mousse

Silky chocolate Kahlua Mousse, Maria crumbles

$9

Flan

Creme caramel egg custard

$7